ZombieMUD is a MUD (multi-user dungeon), a text-based free online role playing game.


Online since 1994, ZombieMUD is based on a hand crafted,
unique medieval fantasy environment with complete freedom of choice.



Play now or read our Newbie guide. For more in-depth details about ZombieMUD see the General information page.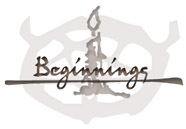 Recent Updates to the Game:

Nov 26 by Monte
The spells relocate, nature's portal, phaze shift, phaze object, summon and dimensional gate are no longer subject to racial spell resistance.
Nov 26 by Monte
Fixed the damage-setup of the following spells: cause light/serious/critical wounds, harm, channel life, banish/dispel/ward undead, magic missile, bright light, flame arrow, cold ray, billow of miasma, fire breathing act, (true) transfer damage, call flock, missile storm, neural internecion, chaos lance, wildfire, chain lightning. This means these listed spells are now affected by the spelldamage wishes and any other similar damage type-independent effects.
Nov 26 by Monte
Note that some spells appear unaffected by the previous change. This is because those spells bug and not just cosmetically. If such spells are found, reports are appreciated via bug-command or mudmail.
Nov 26 by Monte
Changed the way spells report their damages in the helps. Instead of an often arbitrary maximum damage value, a range (min - max) is now shown. This is merely a cosmetic change and the actual damages of the spells were not changed in any way.
Nov 23 by Monte
Fixed 'estimate worth'.
Nov 13 by Monte
Christmas came early for Jiha4d: he has just won a 30-day vacation!
Oct 29 by Monte
Gamedriver broke link death and messed up death/resurrection, but after some brief negotiations Gamedriver repented his heinous actions and ld/death/ress work again.
Oct 27 by Monte
Ghosts recovering from link death should now be properly placed in the room they went ld in (instead of getting thrown into the church). Ghosts can also use 'ld' command now.
Oct 23 by Monte
Worf has been banished for 30days for illegal triggers.
Oct 09 by Esoteric
The Inventor William C. Smythe, a famous eccentric of Ravenkall, has requested a private audience with an adventures willing to "help" him with a problem of a personal nature. He promises great fame and thrill, though he is infamous for making outlandish claims. Mr. Smythe stresses that he only wishes to discuss this matter in private, presumably within the confines of his home.
Aug 29 by Monte
New wishes added: improved/superior reserves.