ZombieMUD is a MUD (multi-user dungeon), a text-based free online role playing game.


Online since 1994, ZombieMUD is based on a hand crafted,
unique medieval fantasy environment with complete freedom of choice.



Play now or read our Newbie guide. For more in-depth details about ZombieMUD see the General information page.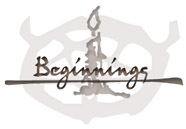 Recent Updates to the Game:

Jul 04 by Monte
By the way, forgot to mention in the previous info that monsters' dodge is no longer affected by weight.
Jul 04 by Monte
The negative effect of carried weight on dodge% is now a proportional factor based on the amount you can carry, instead of a straight reduction based on the weight carried. (Effective after next quit/relogin)
Jun 17 by Mvx
Report bugs etc and do not abuse them. Erases languages just went to /dev/null.
May 27 by Monte
New IP: 85.131.97.246
Apr 23 by Monte
Mounted parry and riposte now work. Parry actually parries as intended (skillhelp updated to be more informative on the details), riposte does damage, and so on. Note: these skills do not require armour of god to be on, and never have. The spell just bugged the skills' source-checks so that the skills started working against everything, intended or not.
Apr 06 by Monte
As Jihaddd's botting has been systematic and he has suffered repeated punishments (with this char or others), I have corrected the previous ban into rm.
Apr 06 by Sepe
Jihaddd banished for 60d for botting and was awarded 20% exp loss.
Apr 02 by Monte
Fast has chosen to descend from wizardhood.
Mar 26 by Monte
'party carry' has been disabled until further notice, because it could be abused to bypass monsters' blocks and pretty much anything else that would prohibit movement.
Mar 25 by Monte
The skill 'recitation' now affects all of bards' songs, not just debuffs. The skill 'allegro con foco' was changed to boost statsongs and debuffs regardless of percent (previously it had an effect only if the percent was higher than 75).
Mar 21 by Monte
Undeads' resistances to poison and psionic have been reduced but they are now proper racial resistances, ie. they increase the resistcap.