ZombieMUD is a MUD (multi-user dungeon), a text-based free online role playing game.


Online since 1994, ZombieMUD is based on a hand crafted,
unique medieval fantasy environment with complete freedom of choice.



Play now or read our Newbie guide. For more in-depth details about ZombieMUD see the General information page.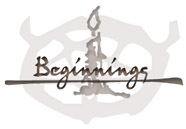 Recent Updates to the Game:

Apr 23 by Monte
Mounted parry and riposte now work. Parry actually parries as intended (skillhelp updated to be more informative on the details), riposte does damage, and so on. Note: these skills do not require armour of god to be on, and never have. The spell just bugged the skills' source-checks so that the skills started working against everything, intended or not.
Apr 06 by Monte
As Jihaddd's botting has been systematic and he has suffered repeated punishments (with this char or others), I have corrected the previous ban into rm.
Apr 06 by Sepe
Jihaddd banished for 60d for botting and was awarded 20% exp loss.
Apr 02 by Monte
Fast has chosen to descend from wizardhood.
Mar 26 by Monte
'party carry' has been disabled until further notice, because it could be abused to bypass monsters' blocks and pretty much anything else that would prohibit movement.
Mar 25 by Monte
The skill 'recitation' now affects all of bards' songs, not just debuffs. The skill 'allegro con foco' was changed to boost statsongs and debuffs regardless of percent (previously it had an effect only if the percent was higher than 75).
Mar 21 by Monte
Undeads' resistances to poison and psionic have been reduced but they are now proper racial resistances, ie. they increase the resistcap.
Mar 19 by Monte
Added a few death-related plaques to the hall of fame.
Mar 18 by Fast
My area got a slight, but yet quite comprehensive tune. The focus of this tune was on the EQ-mobs and their EQ.
Mar 17 by Monte
The base code of all races has been rewritten and in the process a few actually visible changes were made: Several unconverted races have been given additional attributes from the selection that was previously available only to converted races (racial resistances, hate vs race, weapon proficiencies etc). The racial helps were also tweaked: attributes that previously had no variation in their messages were given that, attributes that were hidden were added to the helps, etc.
Mar 16 by Monte
Racial transformations (ie. becoming a high elf, vampire etc) now adjusts the player's skills & spells based on the difference in the total expcost. Any exp left over is refunded to the player as safe exp.