ZombieMUD is a MUD (multi-user dungeon), a text-based free online role playing game.


Online since 1994, ZombieMUD is based on a hand crafted,
unique medieval fantasy environment with complete freedom of choice.



Play now or read our Newbie guide. For more in-depth details about ZombieMUD see the General information page.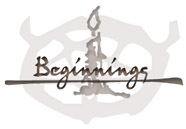 Recent Updates to the Game:

Oct 09 by Monte
And with that, my work here is finished.
Oct 09 by Monte
The guild of death knights is now open.
Oct 08 by Monte
Reduced the damage of smash.
Oct 08 by Monte
Increased the spcost of Magus artiste's crap. (effective after the next quit+relogin/reboot)
Oct 08 by Monte
Reduced the power of bards' statsongs (a lot).
Oct 04 by Monte
Iron will and resistance to paralysis can now protect from the nectar of numbling.
Oct 02 by Monte
The guild of death knights has now entered testing. The testers are: Deux, Erase and Horus.
Sep 30 by Monte
Increased the spellmaxes of ghoul, revenant, wight and zombie.
Sep 23 by Monte
Restored the spell 'ice blade' to samurais.
Sep 19 by Monte
Increased the effect of 'battle tactics' to a) make it worth training, b) make every train actually have an effect and not only every fourth.
Sep 16 by Monte
The undead (player races excluding vampires) now have their own brand of escape death.