ZombieMUD is a MUD (multi-user dungeon), a text-based free online role playing game.


Online since 1994, ZombieMUD is based on a hand crafted,
unique medieval fantasy environment with complete freedom of choice.



Play now or read our Newbie guide. For more in-depth details about ZombieMUD see the General information page.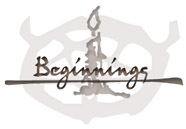 Recent Updates to the Game:

Mar 27 by Monte
Thieves now gain mastery with 'strangle' and 'grapple' each round, instead of just when the skills are successfully started.
Mar 20 by Monte
As an added bonus, you can now change the name of your instrument without clearing all your affinity with it.
Mar 20 by Monte
Instruments now share a player's accumulated affinity with the type up to 80%. This means that once you achieve full affinity, all instruments of the same type will start at 80% affinity, leaving only the remaining 20% as the individual affinity left to achieve. The "shared affinity" will update once you wield an instrument and type "iinfo", if the currently wielded instrument has a higher affinity than the one currently recorded as the highest.
Mar 20 by Monte
Shield reflect now really works. Seriously, it does. I'm not kidding.
Mar 17 by Monte
Marlor has chosen to descend from wizardhood.
Mar 12 by Monte
There is now a freereinc machine at CS. Each player can get one fully free reinc from it.
Mar 08 by Monte
Shield stun should now actually work (starting from the next reboot).
Mar 08 by Monte
Shield reflect should now actually work (starting from the next reboot).
Mar 06 by Monte
Karandras has banned for 30 days for illegal triggers.
Jan 30 by Monte
The special properties of 'The transparent cloak of water' were upgraded to match the advertisement.
Jan 27 by Monte
New helpfile added: 'reporting bugs'.