ZombieMUD is a MUD (multi-user dungeon), a text-based free online role playing game.


Online since 1994, ZombieMUD is based on a hand crafted,
unique medieval fantasy environment with complete freedom of choice.



Play now or read our Newbie guide. For more in-depth details about ZombieMUD see the General information page.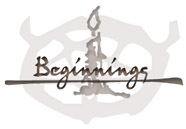 Recent Updates to the Game:

Mar 15 by Esoteric
A new help file 'talking to wizards' has been added, laying out some guidelines for asking questions, reporting bugs, proposing ideas and requesting help from wizzes.
Mar 15 by Esoteric
The 'reimbursement' help file has been updated to reflect something closer to the real policy of the current admin.
Mar 13 by Esoteric
A player's rank in the church of his or her current god will now affect the frequency and strength of divine blesses, even if the player is not a cleric. Clerics still get a larger bonus from church rank than non-clerics.
Mar 12 by Esoteric
The spell "power blast" has been recoded. The maximum potential damage and damage-to-cost ratio of the spell were increased. Damage and ratio, however, are inversely proportionate to consistency of damage type. By selectively training smaller offensive spells from the subguild, a mage can sacrifice some of the spell's overall power for more reliable pref damage. The master magicians sub has gained a number of new skills that can be trained to enhance or control the damage done.
Mar 12 by Esoteric
The master magicians subguild has gained a skill, "microclasm."
Mar 12 by Esoteric
The spell "headache" is now trainable in the mage guild.
Mar 10 by Esoteric
The spell summon phantom beast is now faster and cheaper to cast.
Mar 09 by Esoteric
Area spells cast by players now lose less of their damage when hitting additional targets. This change does not apply to area spells cast by monsters.
Mar 09 by Esoteric
Psionicists' psiswords have been uptuned, reaching higher stats with better masteries. They also provide some SP and HP regen, dependent on spell percent, guild level and mastery. At higher strengths, their special abilities will charge faster as well.
Mar 09 by Esoteric
Psionicists' cannibalize skill is now quicker to use.
Mar 06 by Esoteric
The effect of ranger and fighter masteries on ferocious swing has been rebalanced. Bludgeon users now get a better damage bonus, and a bonus to stuns, from specialization in barbaric bashing. Axe users get less of a damage bonus from specialization in axe handling, but more of a damage bonus from ranger axe mastery, and more of a damage bonus overall than bludgeon users.