ZombieMUD is a MUD (multi-user dungeon), a text-based free online role playing game.


Online since 1994, ZombieMUD is based on a hand crafted,
unique medieval fantasy environment with complete freedom of choice.



Play now or read our Newbie guide. For more in-depth details about ZombieMUD see the General information page.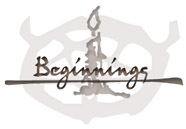 Recent Updates to the Game:

Mar 11 by Monte
The racial attribute 'They are forced to eat often.' actually works now.
Mar 10 by Monte
The charisma reduction caused by a scar now lasts until the scar is removed.
Mar 10 by Monte
The chest shop now sells cabinets for storing scrolls (a single cabinet can hold up to 40 scrolls).
Mar 08 by Monte
The chest shop now offers two new types of chests: a large chest that can hold up to 20 items, and a safe that can hold up to 30 items.
Mar 08 by Monte
Removed a few inaccessible rooms from the explorelist and the number of total rooms should now be quite accurate.
Mar 07 by Sepe
Explore daemon has been rewritten. Rooms which have been deleted (code does not exists) are automatically filtered out. Some rooms and areas are filtered out also. More rooms will be filtered in the future, so both your explore count as well as all room count will vary. Please inform me about any weird behaviour regarding explore. Like: Getting new explore rooms from rooms you have visited, not getting explore rooms, not getting exp from explore, getting too much (you will know..) etc. Have fun.
Mar 06 by Monte
The amount of spregen a mind flayer is able to purchase has been reduced by 50%. This change is retroactive.
Feb 28 by Monte
Tweaked the HP formula of monsters a bit (mainly to eliminate some considerable jumps up or down that occurred periodically). As a by-product of this tweak every monster below the exp-value of 1M had their HPmax reduced slightly, and all monster above the exp-value of 2M had their HPmax increased.
Feb 28 by Monte
Fixed & upgraded the special property of 'A shining amulet of mental toughness'.
Feb 26 by Monte
Tell-history now saves over quit and reboot.
Feb 14 by Monte
On this day we celebrate a variable cadre of polish prostitutes and a one-legged transvestite stripper called Valentine. The monsters of ZombieMUD have chosen to appreciate this soiree, this most verbose sodomy, by becoming 20% bigger for the next 12 hours. And remember everyone: libations, lubrication and a carefully trimmed goat are the key to victory as well as for avoiding the mildly inconvenient after effects that may include carpet burns, a ruptured spleen and vehemently viscous genitalia.