ZombieMUD is a MUD (multi-user dungeon), a text-based free online role playing game.


Online since 1994, ZombieMUD is based on a hand crafted,
unique medieval fantasy environment with complete freedom of choice.



Play now or read our Newbie guide. For more in-depth details about ZombieMUD see the General information page.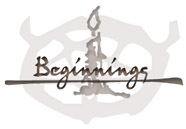 Recent Updates to the Game:

May 11 by Mvx
Several months ago a band of daring miners headed to the Bha'gras mines, ignoring the ancient rumours of the supreme beings residing in its depths. It was not long ago, when one member of the band was found wandering aimlessly in the woods near Ravenkall. He had lost his mind, only able to blame himself of what happened to his fellow miners. The Ravenkall city guard had no choice, but to lock him up in one of the cells at the barracks.
May 09 by Sepe
'wizzing' help updated. Also wizzing machine was removed from adv-guild.
May 08 by Giftah
Old loreteller has now better understanding on order of the world.
May 05 by Monte
Reduced the damage of following skills: slash, brawl, hew, cleave, ferocious swing, dancing blade, mangle, batter and charging lance.
Apr 28 by Mvx
And i'll be directing the whines to dev\null. Thank you, come again.
Apr 28 by Monte
Hi. If you happen to have strong feelings about the NPCs who have learned new tricks, I would very much appreciate if you didn't tell me about them. The upgraded monsters are Mvx's pets, so pester him about them and stop wasting my time. Thanks.
Apr 26 by Monte
Skill/spellbonuses gained from race/eq/wherever are no longer taken into account when determining the leadership of sorcerer factions. Have a nice day.
Apr 26 by Monte
Upgraded the damage of 'Hurl axes' somewhat.
Apr 19 by Monte
The magical wand of glow restoration now preserves possible bind-status and embedded shards =)
Apr 01 by Sepe
due excessive abuse and overusing his powers, yaga has been banned until further notice
Mar 28 by Monte
The description of "a classified thief skill" is now visible if you have at least 5% of the skill from any source.