ZombieMUD is a MUD (multi-user dungeon), a text-based free online role playing game.


Online since 1994, ZombieMUD is based on a hand crafted,
unique medieval fantasy environment with complete freedom of choice.



Play now or read our Newbie guide. For more in-depth details about ZombieMUD see the General information page.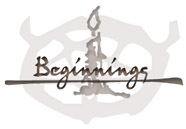 Recent Updates to the Game:

Dec 25 by Belabour
ZombieMUD java client available on web page: http://zombiemud.org/howto.php
Dec 24 by Monte
+100% bonus to exp is in effect for the next 72 hours. Merry Christmas!
Dec 22 by Monte
A clarification to the hostname info (the previous two infoes) : the hostname has absolutely nothing to do with the zombiemud's website, nor do the website's problems have nothing to do with the hostname. The purpose of the alternate hostname is to eliminate the ~3 day wait in case of a change in IP address. It is merely a crude solution until a proper update can be arranged for the zombiemud.org hostname (which would've required login information, which I do not have).
Dec 19 by Monte
ps. zombiemud.org does still work as per usual (in case someone was wondering)
Dec 19 by Monte
ZombieMUD now has an alternate hostname zombiemud.ddns.net. This hostname will automatically update, should the ip-address change (again). Hopefully, this is a temporary solution.
Dec 19 by Monte
The exp from killing a monster is now given to the player who actually killed the monster and not the player who was the monster's primary target.
Dec 17 by Monte
You can now designate custom colors for monsters and players, as well as items and other non-living objects present in a room. The colors are set with variables 'color_item', 'color_monster', 'color_player' with the command 'set'. See 'help set' for available colors. Note that the option 'color_exits' eventhough it exists, is not yet supported.
Dec 16 by Esoteric
In response to mortal requests (read: threats), a clarification has been announced regarding player-killing rules for the 20-year anniversary event. You can read more in news/general, and are presumed to know these rules if you are competing in the event. Ignorance of the law is no excuse.
Dec 09 by Esoteric
ZombieMUD turned 20 this year. In recognition of this milestone, a 20-part event will unfold over the last 20 days of the year, with a few further twists to follow. In addition to lesser daily rewards along the way, a prize will be given to the player with the most total kills over the 20-day period. Expect some surprises. You will know the event when you see it. Happy Hunting.
Nov 25 by Monte
Reverted 'allinfo' back to its original version with a proper, working regexp.
Nov 21 by Monte
It appears that the cataclysm that hit Cantador a while back has been quite traumatic to some people, namely the person who decides where the Cantadorian Guard should place their camp. His shock was so great that he has been drunk as a skunk ever since, and the camp has strayed a bit off from the plains (possibly making it pretty annoying to find). The new guy in charge hopefully does a little better.