ZombieMUD is a MUD (multi-user dungeon), a text-based free online role playing game.


Online since 1994, ZombieMUD is based on a hand crafted,
unique medieval fantasy environment with complete freedom of choice.



Play now or read our Newbie guide. For more in-depth details about ZombieMUD see the General information page.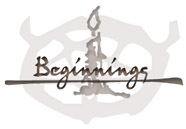 Recent Updates to the Game:

Feb 16 by Jessica
ZombieCity residents are overheard gossiping of a shady halfling traveler aggressively trying to offload a new piece of merchandise.
Feb 15 by Jessica
Cellular Asphyxia, Daggers of Ice, and Watery Breath were improved.
Feb 01 by Jessica
Smash was also improved for devotees of Xellios. Xellios smashers now benefit more from dexterity than from strength, and may find their smash enhanced by certain ranger spells and masteries.
Feb 01 by Jessica
Smash has been rebalanced and improved for users with high wisdom. Players with low wisdom should get the same results as before, players with high wisdom should see better results. Smashing with a bludgeon-type ancient now checks the appropriate weapon skill.
Jan 31 by Monte
A not quite so long time ago in a galaxy not quite so far, far away... It is a period of great rejoicing. The forces of archwizards, striking from their hidden workrooms, have vanquished a most dreadful enemy after more than 10 years of war. Dispatching highly skilled operatives and wielding the power of 'rm -f' the pestilent.. the heinous.. the vomit-inducing, dust-sprinkling winged vermins, the Cherubs have finally been eradicated! Good riddance and may we never see your ilk again!
Jan 31 by Jessica
The Cined have joined the list of converted races. A big thank you to everyone involved.
Jan 27 by Jessica
Tryggve has joined the ranks of Cined testers. The rules are the same as the previous (previous) info post.
Jan 26 by Jessica
Persukko has joined the ranks of Cined testers. The rules are the same as the previous info post.
Jan 26 by Jessica
The player testing of the next converted race, the Cined, has begun. The testers are Elwing and Kabul, and you are not to bother them with questions about the race, nor will they answer any if you ask them. You are of course allowed to party with them normally, should they wish to join you.
Jan 23 by Esoteric
Kiru uptuned to proc faster and stun better. Report problems to me.
Jan 20 by Esoteric
Increased mastery-related bonuses given to channel life and banish undead. These changes primarily benefit Silvain and Aquaris clerics.