ZombieMUD is a MUD (multi-user dungeon), a text-based free online role playing game.


Online since 1994, ZombieMUD is based on a hand crafted,
unique medieval fantasy environment with complete freedom of choice.



Play now or read our Newbie guide. For more in-depth details about ZombieMUD see the General information page.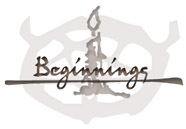 Recent Updates to the Game:

Sep 23 by Monte
Restored the spell 'ice blade' to samurais.
Sep 19 by Monte
Increased the effect of 'battle tactics' to a) make it worth training, b) make every train actually have an effect and not only every fourth.
Sep 16 by Monte
The undead (player races excluding vampires) now have their own brand of escape death.
Sep 16 by Monte
Kirvana the NPC now has a proper alignment. Have a nice day.
Sep 12 by Monte
The exprate penalty given to the members of Cruoris Divinae on May 26 2013 has been removed for now. The penalty will be put back in, if they still choose to circle jerk to maximize their exping, and this time it will truly be permanent.
Sep 08 by Monte
The altar of Mordiggian got altered, as did the method of gaining his favour. (Suicide tourism is just so passe)
Sep 07 by Monte
You can now take only up to 60 levels of samurai. Puuh.
Sep 06 by Monte
Lately travelers and adventurers have come back from Mellarnia with stories claiming the ruins of Erend are haunted, that spectral figures roam the lands during the night.
Sep 02 by Monte
A little clarification (after a fix) to necromancers' worship of Mordiggian: they can do so if they have at least 40 levels of necromancer. This was also updated onto the clerics' board.
Aug 30 by Monte
Some tweaks to the outworld map: fixed various striping issues (horizontal lines caused by the shifting of the map) and added a proper ruin for the so-called ruined city of Erend. Other minor adjustments may have been made here and there.
Aug 28 by Monte
Leprachaun Staff of Aggression no longer has illegal stats.