ZombieMUD is a MUD (multi-user dungeon), a text-based free online role playing game.


Online since 1994, ZombieMUD is based on a hand crafted,
unique medieval fantasy environment with complete freedom of choice.



Play now or read our Newbie guide. For more in-depth details about ZombieMUD see the General information page.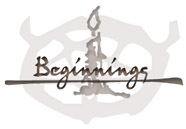 Recent Updates to the Game:

Dec 06 by Esoteric
3.5x XP in effect for the next 24 hours, to compensate for crash and loss of double xp
Dec 06 by Esoteric
100% bonus xp in effect for the next 24 hours, in commemoration of itsenäisyyspäivä. Which apparently is a real word that people actually use.
Dec 03 by Jessica
Vampires should take a trip to the racial area's bulletin board and give it a read! Changes go into effect after logout/login. As always, report any issues to me.
Nov 24 by Jessica
The Druidic spells 'heat weapon' and 'chill weapon' have been scrutinized and revisited.
Nov 24 by Jessica
Rumors spread quickly from the agape mouths of recent visitors to Eliendien. The Elves seem invigorated with a renewed dedication to their fabled technique, the Loc Ecsuram. Please report any issues to me.
Nov 09 by Monte
Kaaleb banished: 60d for botting.
Nov 02 by Jessica
The Valeodien Navigator's Challenge (now: etouch) is no longer blocked from use by Druids who have selected Horth as their seasonal affinity. Please report any related issues to me.
Nov 02 by Esoteric
The Royal Warders fighter subguild has been significantly recoded. More information available in the Fighter Guild newsgroup. Report bugs to me.
Nov 01 by Esoteric
The leaders of the kobolds, humans, elves (all four types) and all unconverted races will now receive more covetable leadership items.
Oct 28 by Esoteric
Hurl axes has been recoded. The skill now works with hitmodes and benefits from axe mastery in the ranger path system (as opposed to just the axe mastery skill). The effect of stats has been rebalanced, and overall damage has been increased for players with high mastery and the right combination of stats. See the helpfile for further info. Hat tip to Jessica for testing and debugging.
Oct 09 by Monte
And with that, my work here is finished.